About Giorgio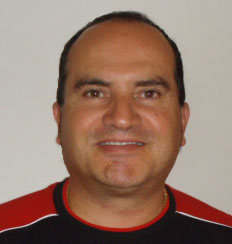 I was born to Italian parents in Newcastle, New South Wales and grew up in Whyalla, South Australia. As a kid in the 70's, I loved reading novels that transported me to another world: Colin Thiele, Ian Fleming, Isaac Asimov, EE Doc Smith, Michael Crichton, Stephen King, Robert Ludlum, Wilbur Smith and especially Goscinny and Underzo (the Asterix creators).
In fact, I devoured anything that entertained the reader with a "movie for the mind". And inspired by these stories, in a Year 9 English assignment, I wrote a short novella Ten miles to Cedar Hill featuring an Australian Secret Service agent.
This love of storytelling transitioned into watching movies—swashbuckling adventures like The Crimson Pirate and The Three Musketeers, and every Bond movie. There were no computer games in those days, so my brother and I would replicate action scenes and joust with wooden stakes! Not recommended without gloves for I still have the scars on my knuckles!!
On leaving school, I trained as an Electrical Engineer but a thirst for new horizons propelled me to leave my career and travel. (Blame Wilbur Smith!!) I began writing my first full length novel during an around Australia trip and wrote two more novels whilst working in sales jobs.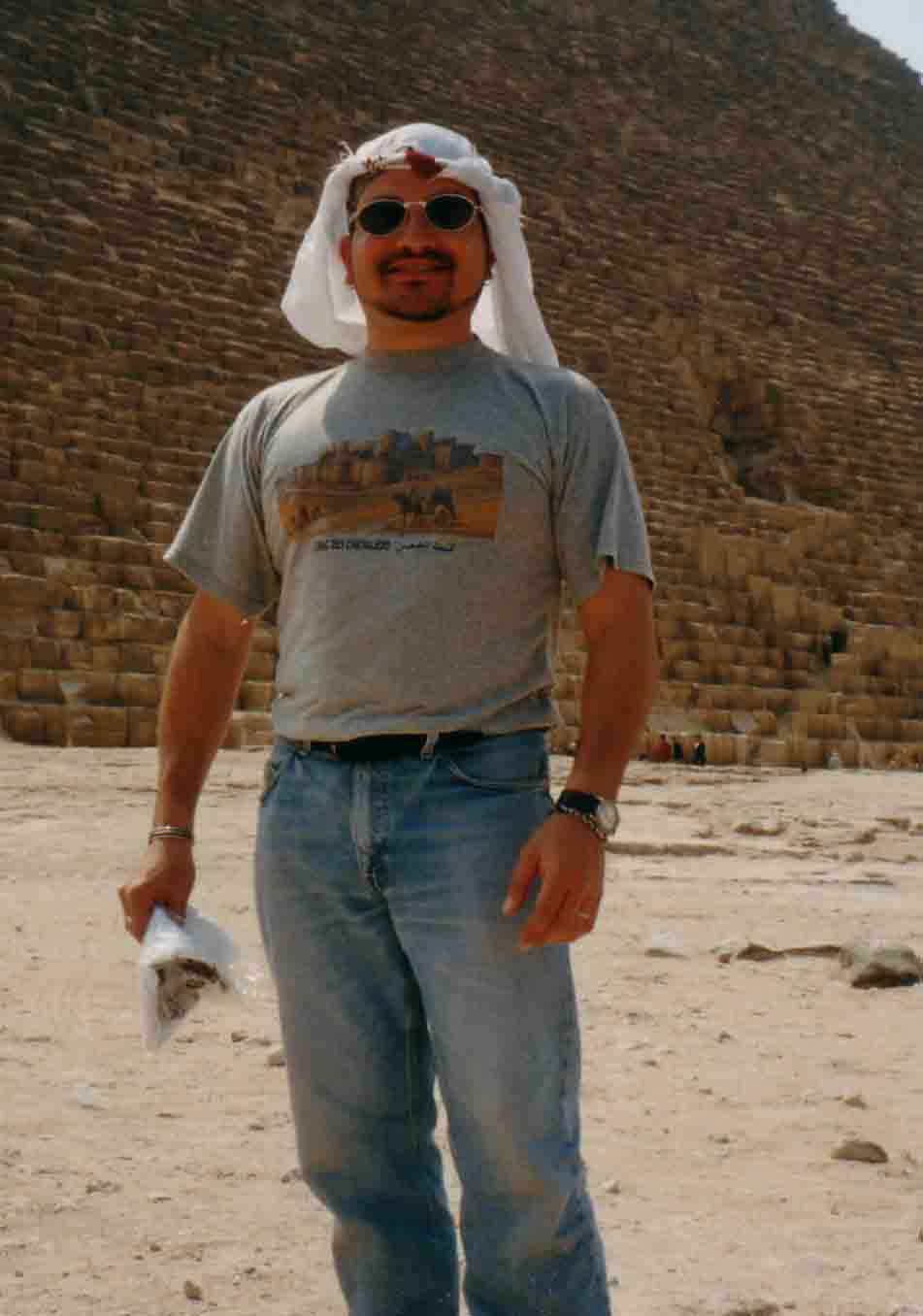 In Egypt - Cheops Pyramid
After traveling around the world, I studied Creative Writing and was stoked when my short stories were published in Woman's Day. Then in 1994, I began working on a virtual reality adventure set in the Internet … Cybercycle took me six years to write, and by 2002, I had received numerous favourable reviews from readers … and numerous rejections by Publishers and Literary Agents. Then while completing a Business degree, I rewrote the novel as Netwars and resubmitted to dozens of agents and publishers in 2008.
But the official verdict was unanimous—my novel wasn't appropriate for their lists. So I put the manuscript away and got happily distracted with pursuing other activities such as house renovations, motorcycling, reading and the biggest adventure of all—marriage and children!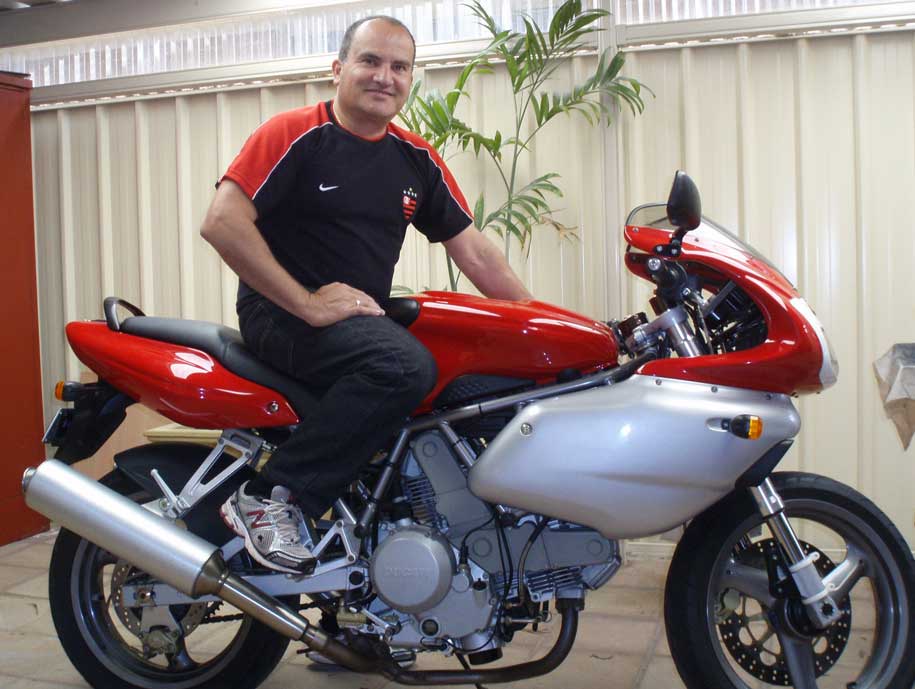 My other distraction - Ducati 750 Supersport
Then in 2011 while on a new baby hiatus, I dusted off my manuscript and read it again. It wasn't that bad. I liked the main theme of "courage to overcome fear", the story was plausible, plot was reasonably fresh with a good mix of narrative and action, and the characters could be improved. I had written an entertaining novel that really felt like a "movie" for my mind.
So my wife Rebecca suggested with Print on Demand and ebooks, there wasn't anything to stop me from publishing my novel and selling it online … She was right of course and had exposed my double standard. I had created two main characters that had to overcome their fears, but was too fearful to self publish. What message would I be teaching my kids …?
I had "written" myself into a corner and there was only one way out—publish my novel and be proud of the achievement!
So after a series of structural changes and a final edit, I designed a cover and renamed the novel Net Riders.
I hope you enjoy my first Virtual Life Adventure. Happy reading!
Giorgio Marino
November, 2013
Adelaide, South Australia