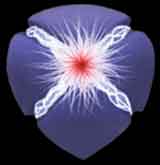 Home About Us Virtual Life Other Novels Free Short Stories
---
Other Novels:
Giorgio is also working on some exciting new stories for juvenile readers. The soccer adventure will appeal to sports fans and a yet to be named fantasy adventure will be an amusing romp through myth and legend as the characters search for the "Armour of God".
Coming soon: Goal Hungry: A soccer story

Lefty is a boy with a unique kicking style that limits him from playing forward. However, a retired soccer coach sees his disability as an opportunity and decides to coach him. Will Lefty fulfil his dream and play for his country?
© Lapis Books: Publisher of the Virtual Life Adventures