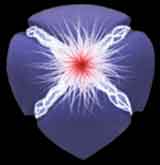 Home About Us Virtual Life Other Novels Free Short Stories for Mom
---
Free Short Stories for Mom:
During his writing career, Giorgio has published short stories in women's magazines. These are available for free on this site.
The Love Trap

How could Rachel have been so foolish to have fallen for his wicked charms.Perry was a liar and a cheat who had ruined her reputation.

But Rachel was determined to do whatever it takes to stop him. A romance with a surprising twist.

To read on screen, press here.

Love will find a way

Liam wasn't like the shallow men in Jennifer's past. But did he love her enough to follow her to Europe? A lively roller coaster romance.

To read on screen, press here.
© Lapis Books: Publisher of the Virtual Life Adventures